Our Mission
To inspire the next generation of females into Science, Technology, Engineering and Maths (STEM) fields by showing them the amazing women already in STEM via a series of panel events, hackathons, exhibitions, and mentoring schemes.
Our Vision
All girls will be able to make informed decisions about careers in Science, Technology, Engineering and Maths (STEM), so that eventually women can be proportionally represented in the field. So that we can have 30%+ of the UK's STEM workforce being female, as opposed to just 14%.
---
In the beginning
Stemettes was set up to help combat the lack of women in STEM in a new way - see our very first blog post 'In the beginning...'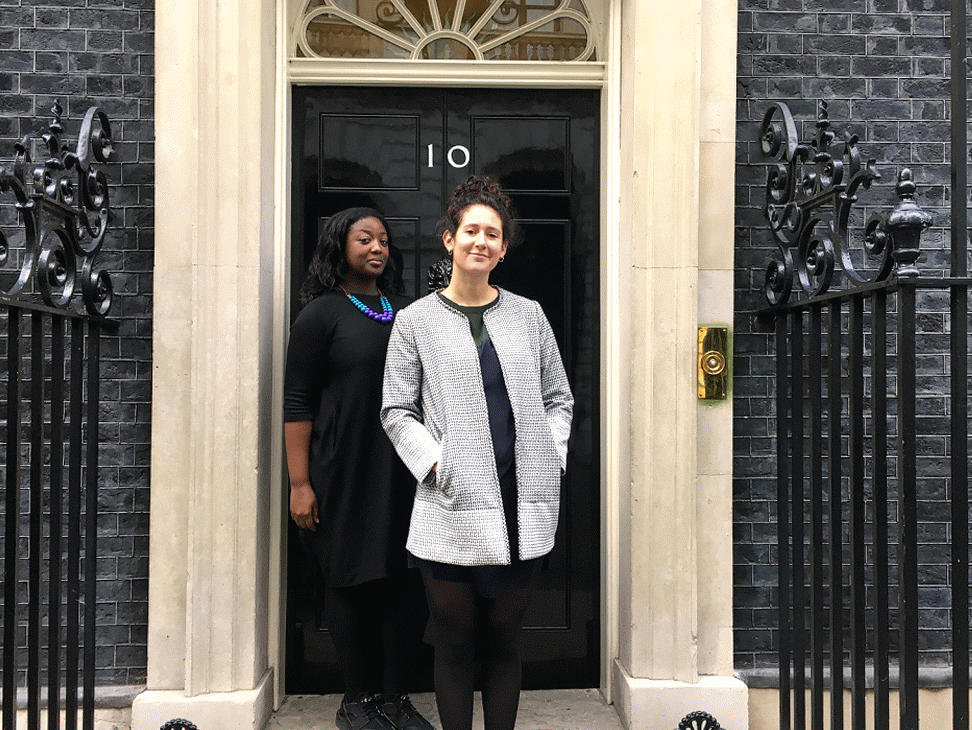 I decided to start Stemettes after
hearing this keynote in 2012 at the Grace Hopper Celebration of Women in Computing in Baltimore, MD
being one of 3 girls in a class of 70 studying Maths and Computer Science at university

and

attending a 'Spotlight on STEM' workshop run by Business in the Community where I learnt that there's a real problem in the UK.
There's no doubt that we suffer from a lack of women in STEM and a poor uptake of STEM careers amongst females. Just check out the latest WISE reports.
Many have mused on the reasons why women don't go into STEM, and ways to combat this. Here are two ideas from the Science Development Network and a five-point programme from Christine Hodgson of Capgemini.
So we're a tiny team doing what we can, to help. We can't have women leaders, if they're not joining the industry, or are ignorant of STEM itself. Diversity is important in any industry - and STEM especially. Diversity of thought leads to innovation.
Head Stemette
Anne-Marie (@aimafidon) About Me
Managing Stemette
Jacquelyn (@jacsgud) About Me
---
In the press
Stemettes, an organisation that helps put girls in contact with women working in tech[, science, engineering and maths]... Stemettes is running the first ever hackathon for girls.
...runs all-female hackathons and app-building workshops for girls aged seven and over as part of Stemettes, the organisation she founded to put girls in touch with women already working in the STEM subjects…a recent event introduced schoolgirls to an engineer who worked on the Shard, a scientist who worked on the Hadron Colider, and an IT expert who works for Soundcloud.
...draws on all these sorts of activities to combine campaigning for greater participation for women in science with practical assistance. Through a mixture of exhibitions, panel events and "hackathons", where participants have the opportunity to create things using technology, the aim is bring science and technology alive in a way that will inspire girls and women to take it up as a career.
... the group runs events around the country aimed at getting girls interested in technology. Girls are introduced to a range of women already working in Stem subjects and are invited to take part in events such as hackathons.
...a fantastic organisation who Accenture are supporting in their goal of bringing girls into STEM careers...
...been trying to help girls meet outstanding women in science, technology, engineering and mathematics roles, in a bid to inspire them to join the shrinking technology (and wider STEM) pipeline
...to encourage more girls to become creators and not passive users of new technologies. Program or be programmed, right?...to creatively explore their budding passion for science and technology.
Founded the Stemettes, an organisation to encourage the next generation of girls...
---
The story so far
We've kept a monthly blog of updates, but have also written a monthly email to our supporters and friends. Here's some of our most recent emails, in reverse chronological order.